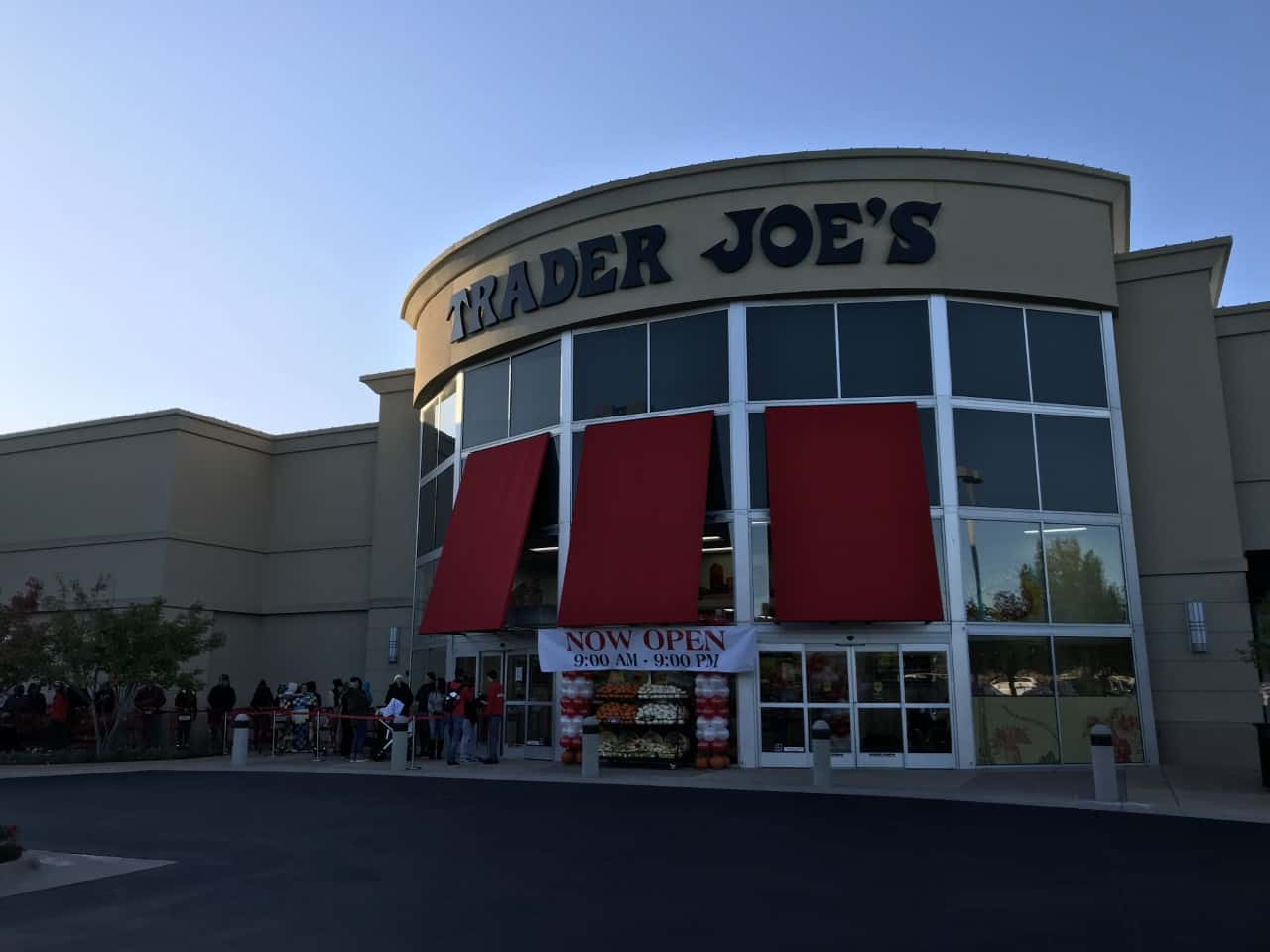 After locals campaigned for it — the day is finally here. Wichita has its Trader Joes. It's on the east side of the Bradley Fair shopping center near 21st and Rock Road.  There was a long line of people waiting in cold temperatures to get into the store when it opened Friday morning at 9, and it took some time for everyone to get into the store.   A brief ribbon-cutting ceremony was held and the store was then opened by manager Chris Evans.
There was a local outcry to bring the business to the area, including a Facebook Page titled, "We need a Trader Joe's in Downtown Wichita."
Trader Joe's is famous for its low-cost groceries and unique food items. Many Wichita residents already received their "Fearless Flyer" in the mail with TJ's items advertised such as gluten-free pumpkin bread & baking mix as well as vanilla bean infused Vermont maple syrup.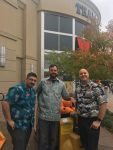 Pictured: Trader Joe's employees (l-r) Ralph Tapia, Matt Reagan, and Chris Evans. 
The national chain started in Pasadena, California in 1967 and made a name for itself offering private-label products.