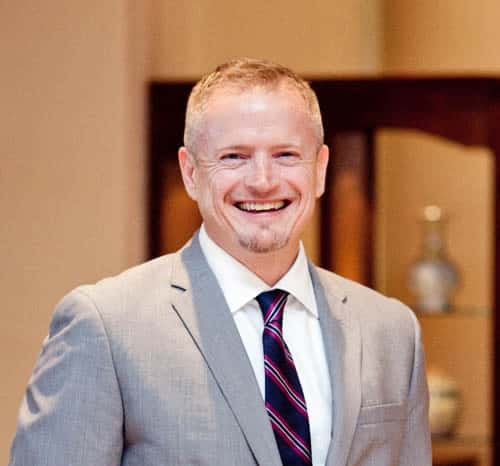 The non-profit organization responsible for the Wichita River Festival has named their new president and CEO.
Ty Tabing will start his  position with Wichita Festivals Inc. November 20.  Tabing is a Wichita native who graduated from North High School and Wichita State University.
He received a master's degree in public policy from the University of Chicago and went on to work at the Chicago Department of Planning and Development, where he led downtown development projects that involved zoning, financial incentives and urban planning. He went on to lead the Chicago Loop Alliance where he created economic development strategies, place-making projects, and public programs and also launched the Chicago Architecture Biennial.
He then left Chicago for Singapore, where he led a public-private partnership to revitalize the Singapore River district through urban planning, events, marketing, and place-making.  In 2017, he returned to Wichita where he worked as a consultant for Wichita State University and the Douglas Design District.
Tabing tells KFDI News he is excited to be back in Wichita.
"To be candid, for many years I had no desire to return to Wichita.  But I have been able to come for various breaks in my career between projects and I have really kind of re-discovered Wichita." said Tabing.  "I think that there is an optimism and a renaissance that's occurring that really we want to tap in to to transform the city and really seize this moment and take advantage of it to transform the city in a positive way for the future."
Tabing replaces Mary Beth Jarvis who has served as president and CEO of Wichita Festivals Inc. since 2012.  She announced in April that she would be stepping down.