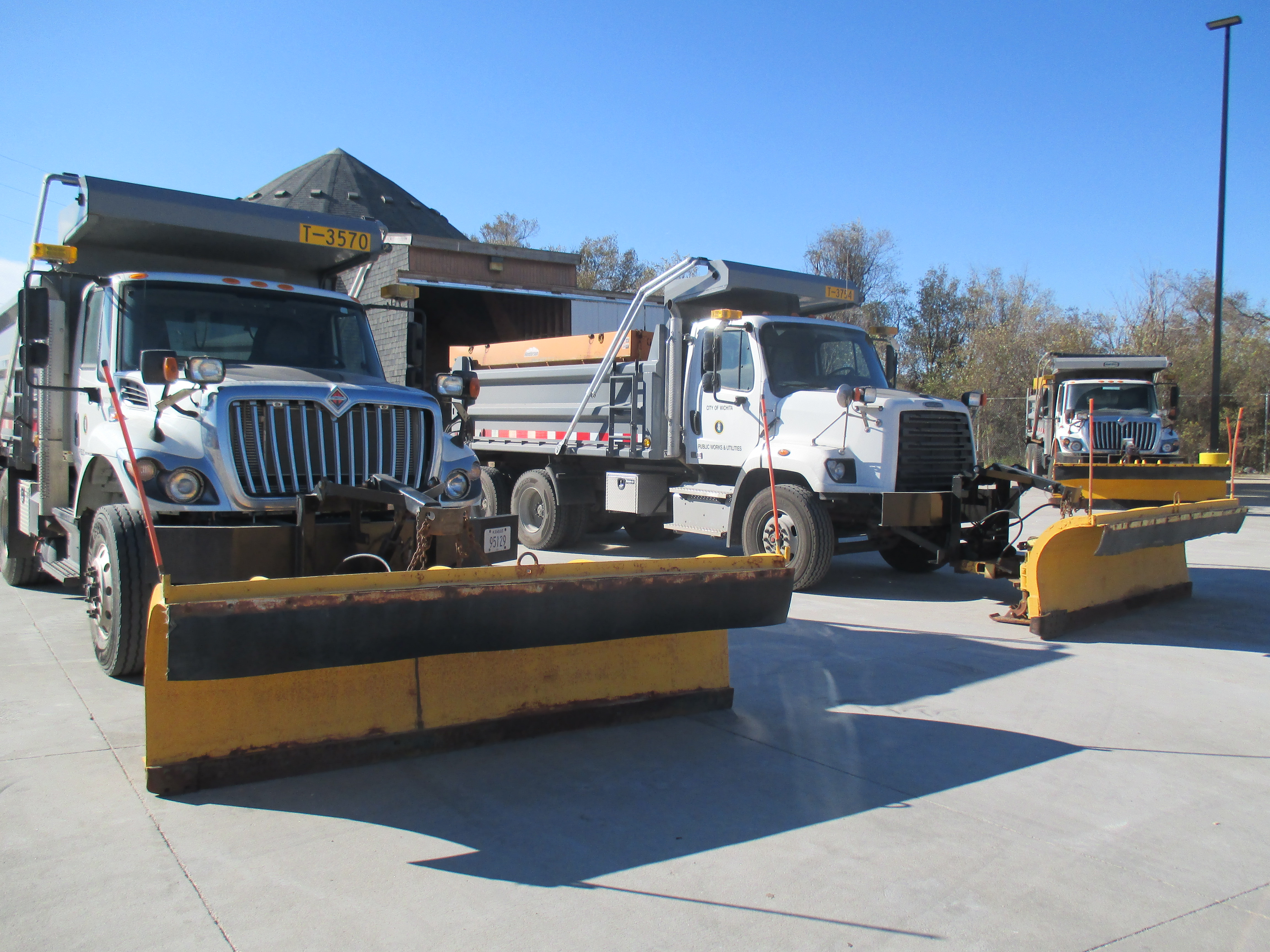 Wichita's public works department is training its crews in snow removal and safety procedures to get ready for the winter season.
Mayor Jeff Longwell held his regular news conference Thursday at the city's central maintenance facility on South McLean.   He said the city has about 6,000 tons of a salt and sand mix on hand, plus another 10,000 tons in reserve.  The city also has material to make another 15,000 tons of salt-sand mix as needed.    The mayor says a new storage building is under construction and will be completed later this year, and that will provide another 10,000 tons of storage capacity.   He said keeping a fully-stocked reserve will protect the city from supply issues during winter when salt can be at high demand.
The city has more than 160 workers have been trained and ready to run up to 60 snow plows.   When a winter storm hits, the city will begin by focusing on about 1,500 lane miles of emergency routes and major arterial streets, paying special attention to routes serving hospitals, emergency facilities and public schools.
Mayor Longwell also pointed out that the city does not plow or treat federal and state roadways, so K-96, I-135 and I-235 and a vast majority of Kellogg is maintained by Kansas Department of Transportation crews.   Depending on conditions, it can take almost a full 12-hour shift to cover the major streets across the city.
The city uses an average of 500 tons of salt-sand mixture for a winter storm, depending on the severity of the storm.
People can track the snow plows during winter storms by going to the city's web site at wichita.gov/snowremoval and provides GPS tracking for the plow trucks.
Longwell said more than $1.9 million was approved for new snow equipment that will help during the upcoming winter, and that will be used to replace snow plows and spreaders and other equipment as needed.