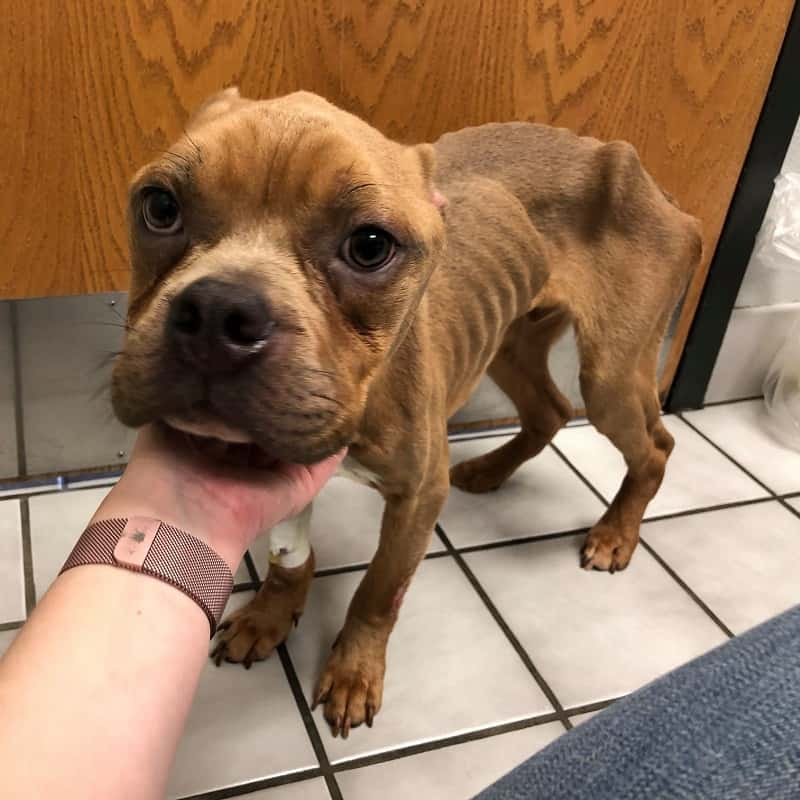 Police have arrested a 26-year-old Wichita woman in connection with a dog that was found in a cage and discarded in a trash dumpster at a south side apartment complex.
The Wichita Animal Action League reported that the dog was found on January 9th in a dumpster in the 2200 block of South Oliver.  The two-year-old pit bull and boxer mix, named Bowie, weighed just 20 pounds.  He is recovering at a local veterinarian's office.
The police department's animal services section and an animal cruelty investigator began looking into the case.  Police said the investigation, witness interviews and tips to Crime Stoppers led to the arrest.
The woman was arrested on charges of animal cruelty, abandonment, failure to provide adequate provisions, and an outstanding warrant.  Information on the case will be provided to the Sedgwick County district attorney's office for formal charges.