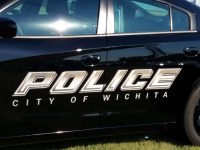 Wichita Police and the Kansas Highway Patrol spent four hours Thursday conducting a special traffic enforcement operation.
Troopers and officers patrolled Kellogg between West Street and Grove, looking for speeders and other traffic violations.  98 citations were issued during the operation.
Police are reminding drivers to slow down, obey traffic laws, and to always wear their seat belts.