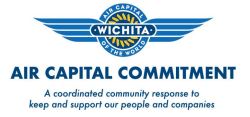 Workforce Alliance is providing six Rapid Response Employment and Resource Fair meetings as a resource for the 2,400 Spirit Aerosystems employees laid off last week.
They will be held this Monday(1/26) and Tuesday(1/27) at Century Two Exhibition Hall.
Workers have been scheduled for one session and encouraged to attend to access resources and information.  The meetings are not open to the public.
For more information, click HERE