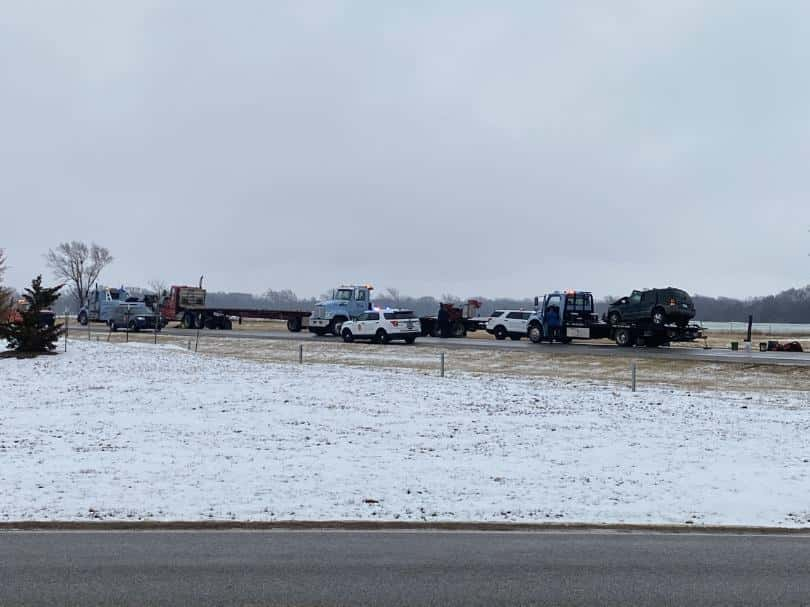 The Kansas Highway Patrol said a driver was killed when her SUV ran a stop sign and was hit by a semi Wednesday afternoon.
The crash was reported just after 1 p.m. at K-42 and 119th Street West.   Troopers said the SUV was going south on 119th when it ran a stop sign and was hit on the passenger side by an eastbound semi.
The driver of the SUV was identified as 45-year-old Stephanie Diell of Dodge City.  The 72-year-old driver of the semi was not injured.
K-42 was closed between 119th Street West and MacArthur for several hours after the crash.
[ photo: KWCH ]