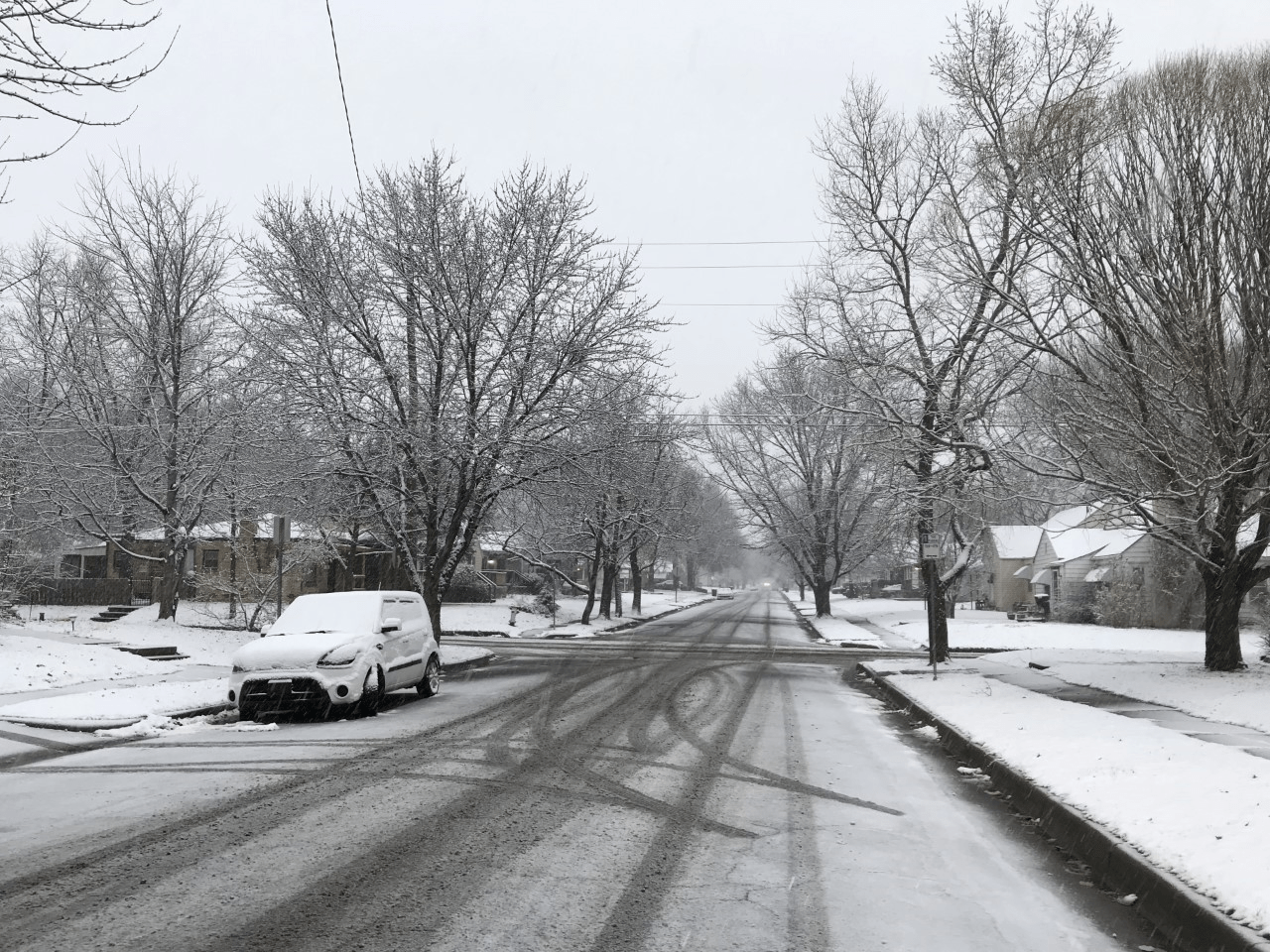 A mix of rain and snow was expected to end overnight, and then bitter cold temperatures will be felt across south central Kansas into Thursday.
Snowfall amounts have been close to two inches for Wichita, three inches for Valley Center and Towanda, and two and a half inches reported in El Dorado.
Chief Meteorologist Ross Janssen with KWCH Storm Team 12 said the low for the Wichita area will drop to 11 Thursday morning, and gusty north winds will create sub-zero wind chills.  The high on Thursday will only be around 20.
Snow created slick driving conditions Wednesday morning with a number of accidents reported across the Wichita area.   One accident on K-42 near MacArthur involved a semi and an SUV, and one person was taken to a hospital with serious injuries.   K-42 was closed for several hours between 119th Street West and MacArthur as crews worked to clear the accident scene.
There were a number of reports of cars sliding off the roadway on K-96, I-235 and I-135 during the early morning hours.
There are concerns about refreezing on the streets as cold air moves in, and the city of Wichita plans to have its snow plow trucks operating into Thursday morning to deal with slick spots.  Crews are working in rotating 12-hour shifts.
The National Weather Service said there could be a "flash freeze situation" overnight as the cold air moves in, creating slick spots and slippery conditions.