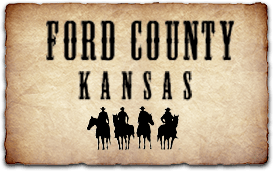 Ford County is treating a patient for the new coronavirus.
Family members of the new patient in Ford County are being quarantined. Ford County health officials said this person traveled to the area from out of state and is over 60-years-old.  No information was released on how or where the person may have picked up the new coronavirus.
Ford County says they remain fully staffed in areas related to tracking and fighting the spread of COVID-19.  There is no community spread of the virus in Ford County at this time, and the case does not count among the cases reported in Kansas because the patient is from out of state.