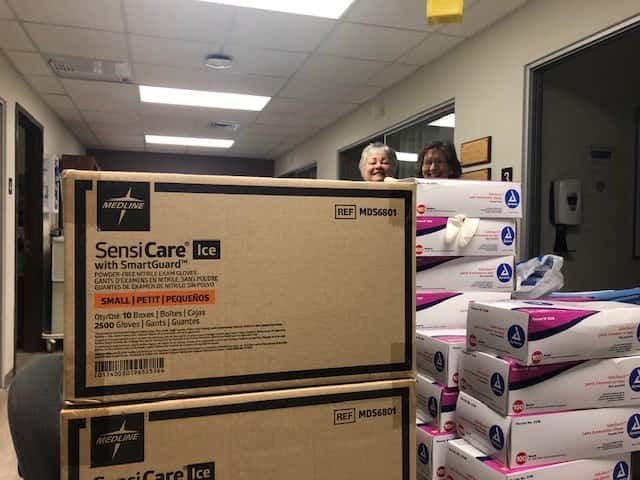 Butler Community College has donated equipment and supplies to assist in the fight against Covid-19.
The college recently loaned out their ventilator to the Kansas Division of Emergency Management.  The gathering of supplies was a school-wide effort, not just from the College of Nursing.
Supplies were also collected from the auto collision repair program, the college's student health care clinic, as well as the biology, fire science, EMT and allied health programs.  Since the campuses were closed, they were delivered by campus police to Susan B. Allen Memorial Hospital in El Dorado, the Kansas Medical Center in Andover, and Ascension in Wichita.
The collected supplies are estimated to be worth around $5,300.  Beth Eagleton, Butler associate dean of nursing and allied health said, "In all of our minds, it was a way to support our community in this time of crisis.  Although it wasn't tons and tons of supplies, it was something we could offer back to help."