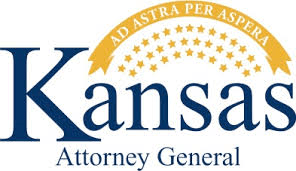 By the Associated Press and KFDI News:
Kansas' Republican attorney general says the most recent state of emergency that Democratic governor Laura Kelly issued for the coronavirus pandemic is "legally suspect."
Attorney General Derek Schmidt's legal opinion questioned orders she's issued this month and her plan for reopening the economy. It came hours before the GOP-controlled Legislature reconvened Thursday.
Schmidt's opinion is not legally binding, but the Legislature's Republican leaders are likely to cite it as they seek to pass a bill curbing Kelly's power to direct the state's response. Kelly issued two disaster declarations. But Schmidt says state law clearly gives a governor the power to issue only one.
Reno County district attorney Keith Schroeder had requested an opinion on criminal prosecution of violations of emergency orders.    Schmidt's opinion offers five questions for prosecutors to consider before they take any criminal enforcement action.    The questions relate to authority for the emergency rule, the right of due process, and whether the emergency order place a burden on constitutional or statutory rights.
Governor Kelly's office issued a statement late Thursday saying that the governor welcomes an honest conversation about the Kansas Emergency Management Act, which has been in place for nearly 45 years.   The statement went on to say, however:
Unfortunately, this is not an honest conversation about reviewing and modernizing KEMA. If it were, the Attorney General would not have released his legal opinion in the middle of the night right before the last day of the legislative session, and the Legislature would not be trying to cram multiple pieces of legislation – many of which have not been thoroughly vetted by the public – into what is traditionally a ceremonial end of the legislative session.
Governor Kelly welcomes the conversation about KEMA, but in a thoughtful manner that allows stakeholders like local government officials and emergency managers to weigh in on this important subject. For her part, the Governor will bring the same bipartisan approach she has shown – which received praise yesterday from President Trump – to the conversation and to ultimately finding a non-political solution that works for all Kansans.