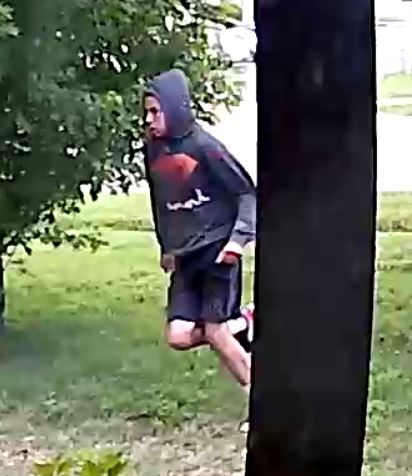 Wichita Police have made an arrest in connection to a shooting that happened Wednesday afternoon in east Wichita.
17-year-old Marcus Sain and an 18-year-old man were shot after they met two men in a parking lot shortly before 3 p.m. in the 1100 block of south Webb.  Police say it was a drug transaction.
Sain and the 18-year-old got into a gray Buick driven by one of the suspects.  A second suspect in a white Ford Mustang got out of his car and shot Sain and the 18-year-old when an argument broke out inside the Buick with the first suspect.
Both suspects fled in their cars.  Sain was transported to the hospital in critical condition and died of his injuries.
The other 18-year-old suffered minor injuries.  Tips from the public helped police identify the 22-year-old driver of the Buick and he was arrested at his home in the 300 block of North Edgemoor.  KFDI News is withholding the man's name until he is formally charged.
They are still working to identify the suspect in the white Mustang.  Anyone who recognizes the man or his vehicle is asked to contact Wichita Police at 268-4407 or Crime Stoppers at 267-2111.