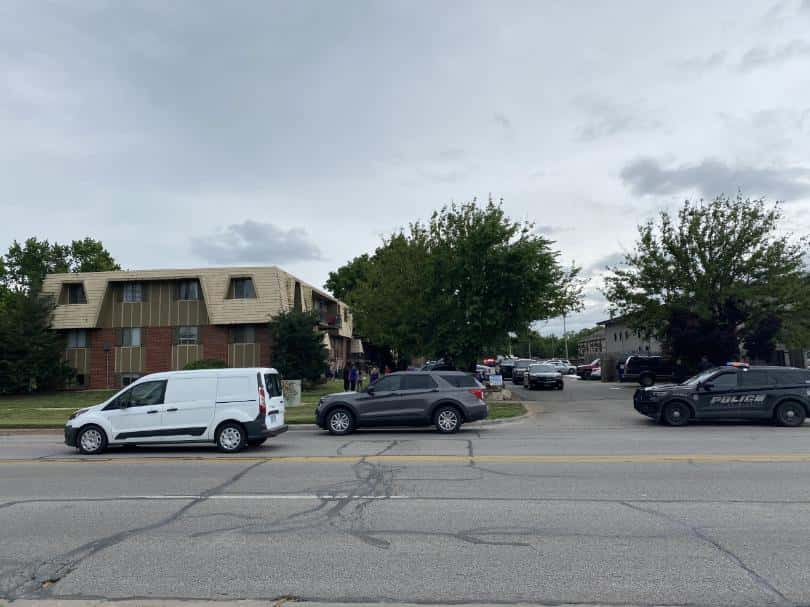 A 20-year-old woman and 18-year-old man have been arrested for first-degree murder and aggravated battery for a shooting at a west Wichita apartment complex.
It happened shortly after 5 p.m. near 13th and West Street.  When police responded to the scene they found 21-year-old Earnest Jefferson with multiple gunshot wounds.
He was pronounced dead at the scene.  A 19-year-old man was also struck multiple times and he was transported by EMS to the hospital where he remains in critical condition.
Around 5:40 p.m., an 18-year-old man showed up a the hospital with a minor gunshot wound to his leg.  He was identified as a suspect in the shooting an was treated, then released into police custody.
Police soon identified a 20-year-old woman as the second suspect in the shooting.  She was arrested at an apartment in the 1700 block of South Glenn.
Police say the suspects went to the apartment complex near 13th and West Street to conduct a drug deal, but a fight broke out, leading to the shooting.  The case is still under investigation.