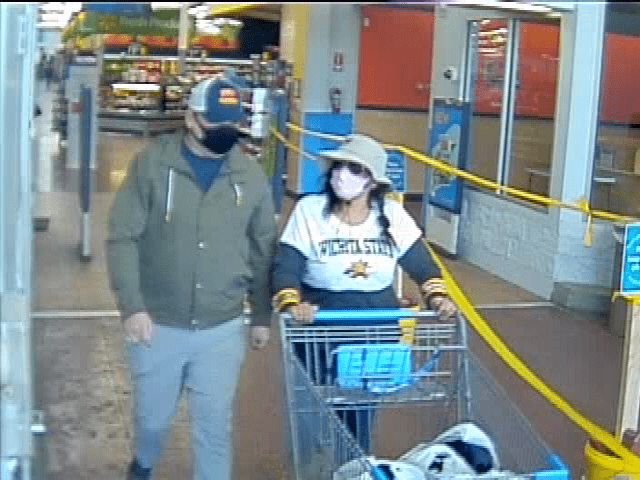 Police in Arkansas City say the suspects in a series of recent wallet thefts have been connected to similar crimes in Wichita, El Dorado and in other states.
Police have been looking for three suspects in connection with April thefts of wallets from customers at a Dillon's store and a Walmart store.   A similar theft was reported in Wichita on April 29th.
The three are also believed to be involved in similar thefts in Reno and Carson City in Nevada, Cortez and Durango in Colorado, Janesville and Mt Pleasant in Wisconsin, Mason City and Storm Lake in Iowa, and in Mitchell, South Dakota.
Police said there are two men, believed to be in their 40s, and they could be related.  They are between 5 feet 8 and 6 feet tall, weighing between 230 and 260 pounds.  A woman is described as being in her late 50s or 60s, around 5 feet 2 to 5 feet 6 inches tall and 190 to 220 pounds.
In each of the theft cases, wallets were taken from open purses that were in shopping carts, usually while the shopper is distracted.
Anyone with information on the suspects is urged to contact Arkansas City police at 620-441-4444.