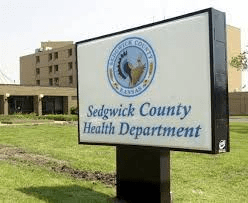 Sedgwick County health officials say they have had an overwhelming number of calls from people without symptoms who want to be tested for the coronavirus.  They have put testing on hold for asymptomatic people.
Over 1,000 people had called by Friday to schedule testing, and they will be called back for appointments in the next week.  The county is going to continue to give priority to people who have symptoms, and to health care workers and first responders.
There are other clinics and agencies that provide testing, and the county's web site at www.sedgwickcounty.org has a testing site locator to help people find out where they can go to get tested.