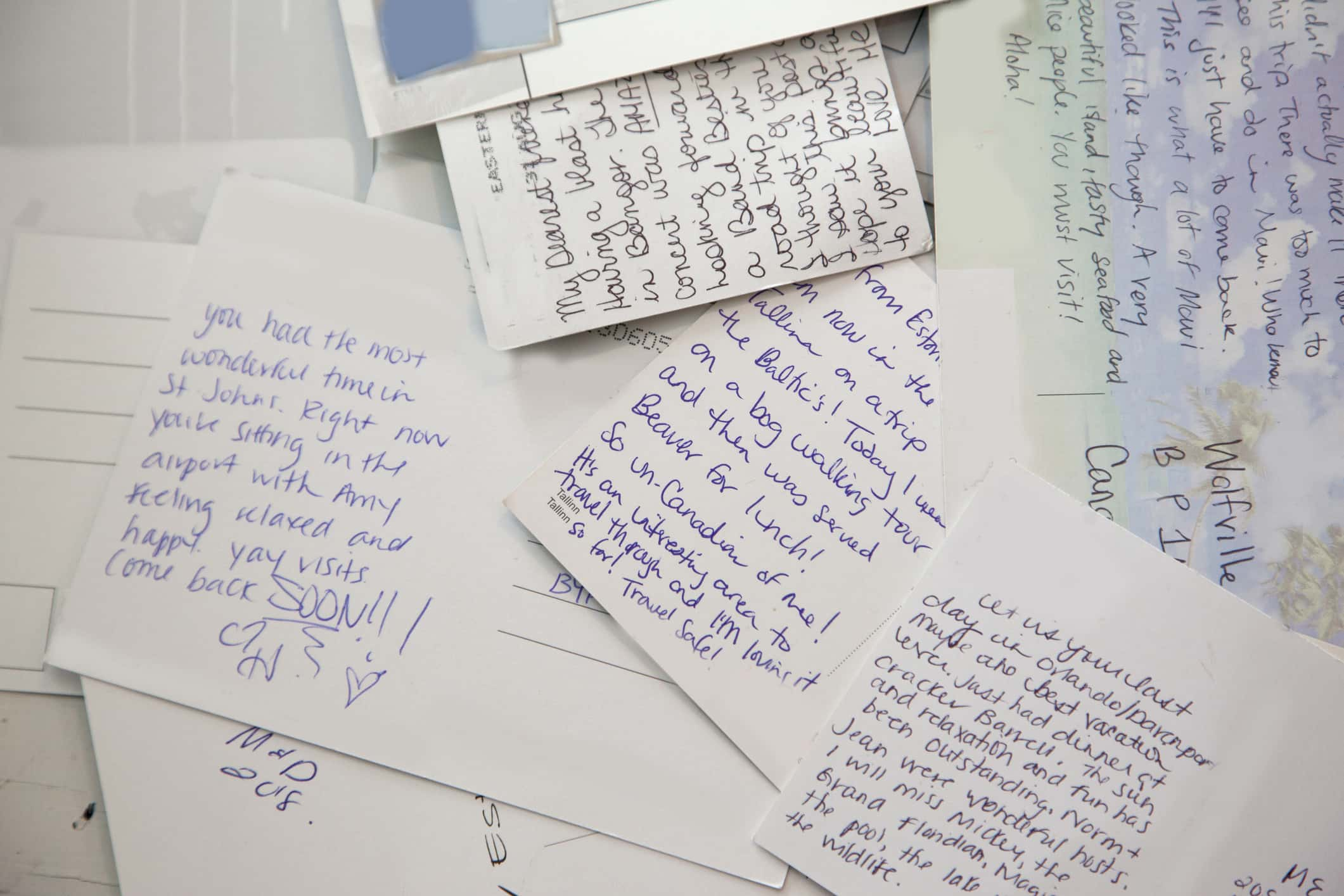 A collection of postcards that have hand writing on them from someone who has travelled and written home
Victorian Senior Care in North Carolina went to Facebook to ask for Pen-Pals for their residents. Since they can't have normal visitors right now they wanted something that would pass the time and help the residents not feel lonely.
Right away people jumped all over this. They've started to receive letters and have helped out other care centers find Pen-Pals.
If you want to become a Pen-Pal or just see the sweet faces of residents who have received letters click HERE