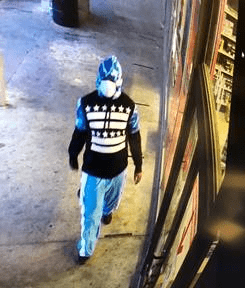 An 18-year-old man has been booked for first-degree murder for a fatal shooting at a Wichita AutoZone.
Wichita police say the suspect walked into the store at Lincoln and Oliver, around 9 p.m. Sunday. Captain Jason Stephens says it's believed the suspect intended to rob the store, and shot 40-year-old Nicholas Blue. The suspect ran off on foot after the shooting.
Two others employees were in a separate part of the store when this happened and did not witness the shooting.
Police released a photo of the suspect, and say tips from the community and good work by detectives led to the suspect being identified. He was arrested Tuesday night and is still in jail with no bond amount listed.
According to police, the suspect and victim did not know each other and had no history.