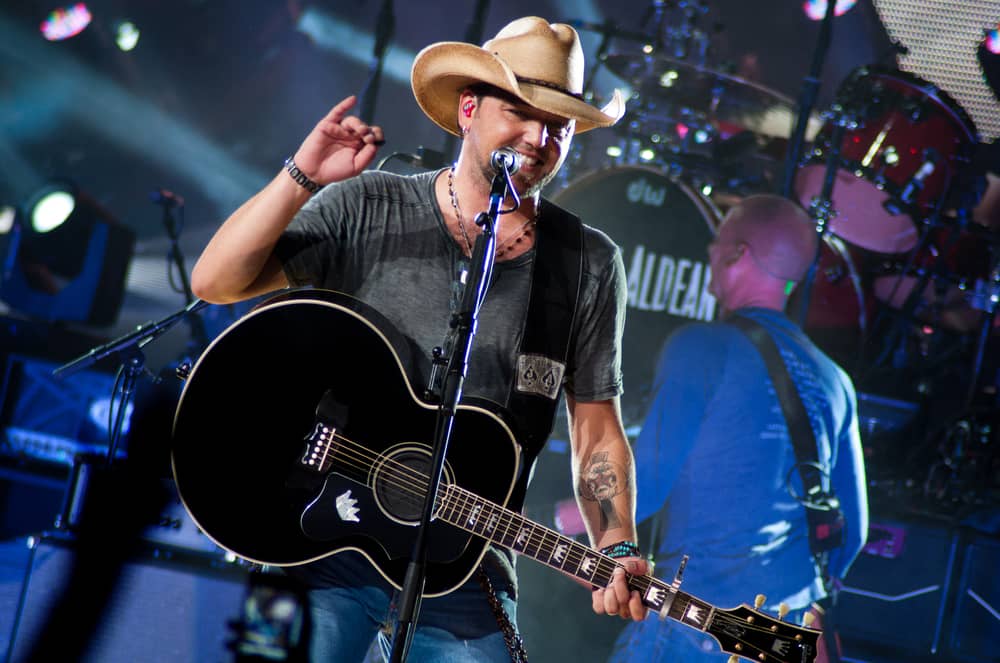 09/07/2012 - Jason Aldean - Jason Aldean and Luke Bryan in Concert at Blossom Music Center in Cuyahoga Falls - September 7, 2012 - Blossom Music Center - Cuyahoga Falls, OH, USA - Keywords: Country, Music, Live, Singer, Guitar Orientation: Landscape - False - Photo Credit: Kristin Locurto, Kristin Julie Photography / PRPhotos.com - Contact (1-866-551-7827) - Landscape
Summer is almost over so Corona along with Jason Aldean is giving us the ultimate end of summer party with a backyard beach virtual concert. Maddie & Tae and Brett Young will be joining him too!
You'll be able to win some cool prizes from Corona during the stream.
It all kicks off at 5pm.
WHERE TO WATCH
@LiveNation – Twitter
LiveNation.Com
Photo Credit:PR Photos