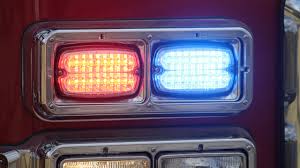 By the Associated Press
Authorities say two people were killed and another was wounded during a third night of unrest in Kenosha, Wisconsin, following last weekend's police shooting of a Black man, Jacob Blake.
Police say the shooting was reported at about 11:45 p.m. Tuesday in an area where protests took place. Kenosha County Sheriff David Beth told the Milwaukee Journal Sentinel that authorities hadn't detained anyone in the shootings, but that police reviewed video of what happened and he was confident a man would be arrested soon. He also mentioned that an armed "militia" has been patrolling Kenosha in recent nights, but that he didn't know if the alleged shooter was among them.
Video has been circulating appearing to show the same person involved in separate shootings. This person appears to be under attack during each shooting and photos show one of the people shot also had a gun.