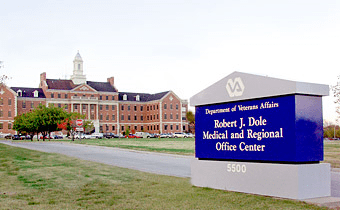 Starting Monday, September 28, inpatients at the Dole VA Center will be allowed to have one visitor per day.
"Our medical center has always recognized the value of, and promoted, inpatient visitation. Visitation provides comfort and support to patients," said Dr. Robert Cummings, Chief of Staff overseeing clinical operations at Dole VA. "At the same time, the risks associated with COVID-19 caused healthcare operations nationwide to modify policies for the protection of patients, staff and the public," he added.
Visitors will be screened for COVID as they enter and face masks will have to be worn. Visitation is restricted to the patient's room and children are still not allowed as visitors. Visitation is only allowed between noon and 7 p.m.
"It is in the best interest of our Veteran patients and their families that we allow visitation to resume under new guidelines," said Cummings.
Outpatients requiring assistance can still have one person with them, along with people undergoing same-day surgical procedures.
Visitors will not be allowed to the Community Living Center or to patients being treated for COVID.