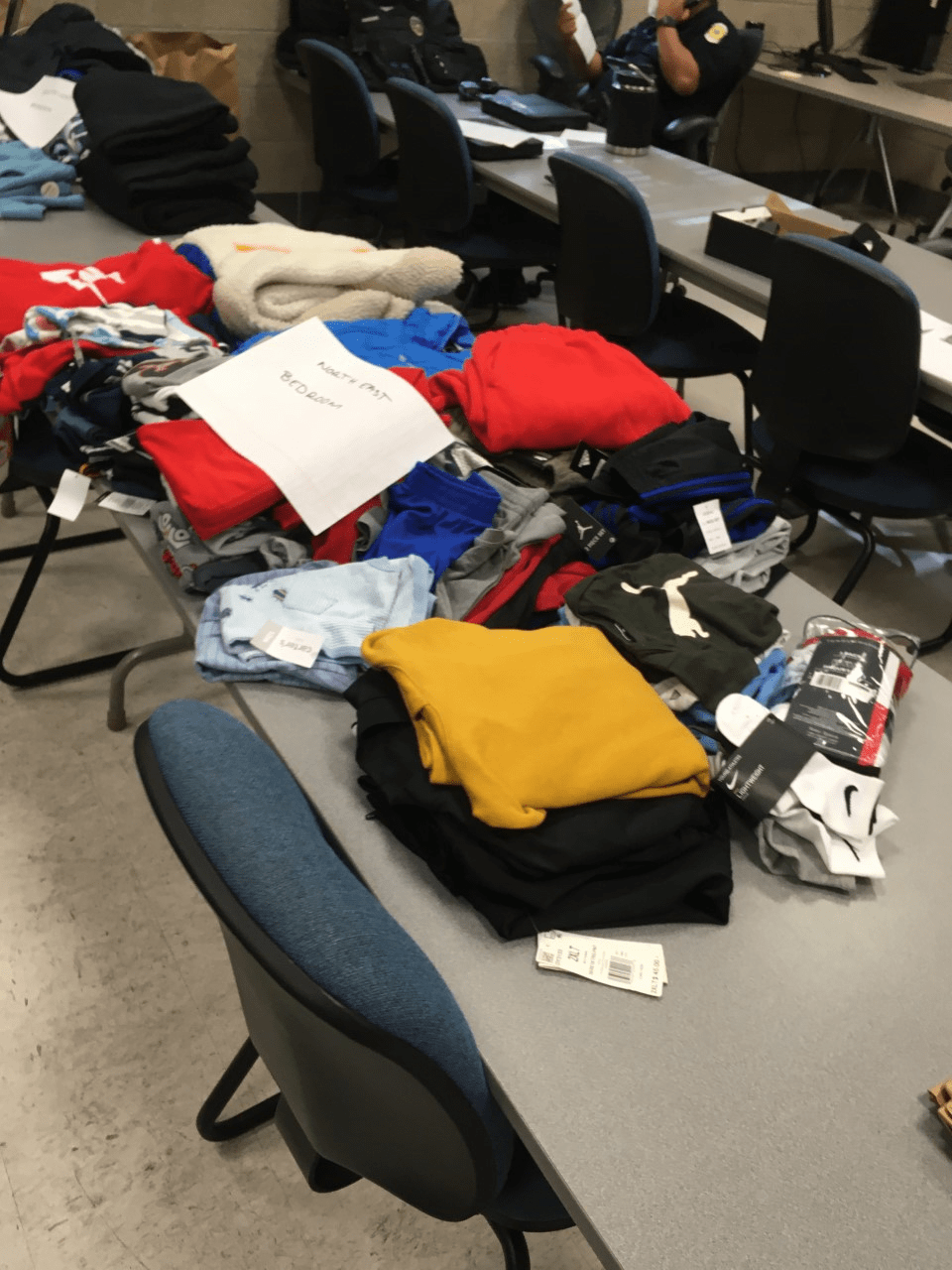 Wichita police are reporting a crime trend that involves people going to a number of businesses throughout the city and stealing large amounts of merchandise.
Four people have been arrested on charges of felony theft and battery of a law enforcement officer.    They were accused of stealing more than $3,000 in items from Dick's Sporting Goods at Towne West Square.    Officer Charley Davidson said in a press release that the three were arrested at a home in the 1300 block of North Spruce on Wedndesday, and officers found other previously stolen items worth about $13,000.    Two stolen handguns were also recovered.
Police arrested three people age 21 and a 17-year-old boy.   A 19-year-old woman was also arrested for felony theft from previous incidents.
Detectives are still investigating and information will be presented to the Sedgwick County district attorney's office for the filing of charges.
Police provided photos showing some of the items that were recovered.