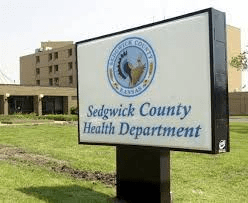 Sedgwick County's mobile COVID testing lab will be running in north Wichita on Thursday, October 22.
Tests are being offered at Christ Lutheran Church, at 53rd and Hillside, from 8:30 to 11:30 a.m., for free and with no appointment needed. These tests are only being given to people with symptoms of COVID-19, or people who were identified as close contacts of someone who had the virus. First responders, healthcare workers, and in-person teachers can still get tested regardless of symptoms.
Appointments are still be taken for tests at the county's drive-thru testing site, just north of Central and Edgemoor. You can make an appointment, or get more information regarding COVID and assistance programs, by calling 211.