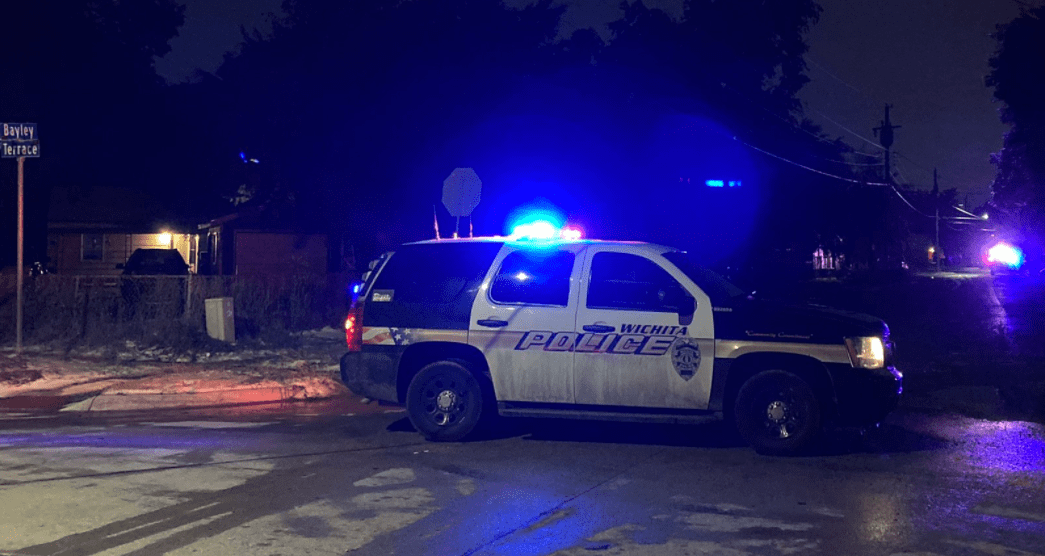 A police chase ended with a shootout in east Wichita Tuesday night.
A man was wanted in connection with a chase in Mulvane Saturday, where he reportedly shot at police.  He was also wanted for a chase with Sedgwick County sheriff's deputies on Sunday night.   A Wichita officer recognized the suspect's vehicle late Tuesday night and tried to stop the car in the 4400 block of East Harry.  The man sped away and that led to a seven-minute chase in the Hilltop neighborhood.  Police said he got out of the car in the 4400 block of East Bayley, and shot at officers as they approached. Police returned fire and hit the suspect, then treated him until EMS arrived.   He was hospitalized in stable condition.
Sergeant Dan Harty said the suspect is a 38-year-old man with an extensive criminal history, and he was involved in a chase with Wichita officers in 2012, and he fired shots at officers during that incident.   He has been on parole, and he will be booked into jail when he is released from the hospital.
No officers were hurt during this shooting or the one in Mulvane.  Harty said the gun had been reported stolen in a burglary in Sedgwick County.
Earlier tonight officers attempted to stop a violent felon who was wanted for shooting at a Mulvane PD officer during a vehicle pursuit last week. Tonight WPD officers located the suspect and he fled. The vehicle pursuit came to a stop near Bayley and Terrace pic.twitter.com/IJP80C19mv

— Wichita Police (@WichitaPolice) October 28, 2020