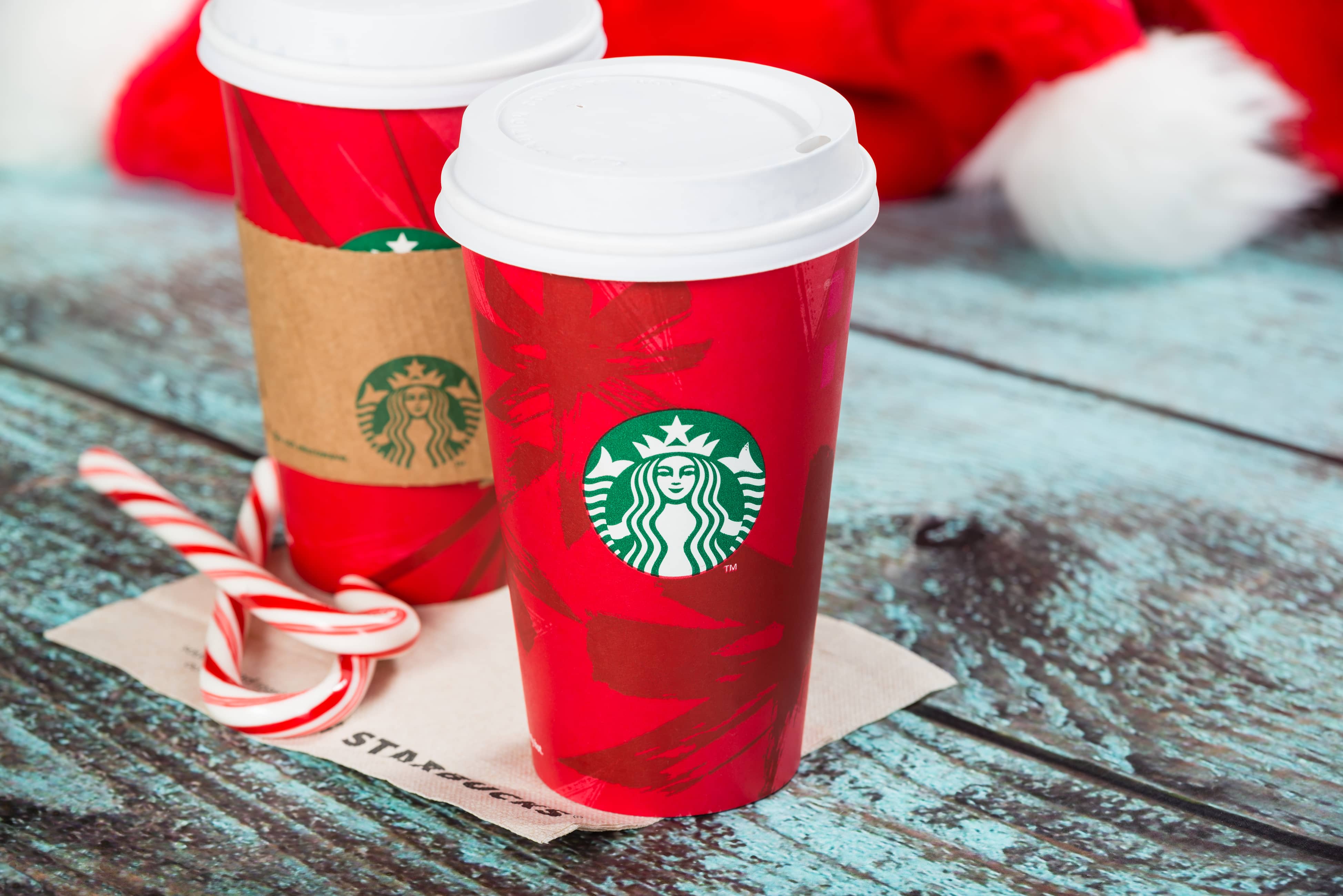 It's the most wonderful time of the year! Starbucks will release their holiday cups, drinks and food options tomorrow, November 6th.
This year, the cups have names. You can choose from Ribbon, Dot, Sparkle or Brand Wrap. As far as the beverages go you can get the Peppermint Mocha, Toasted White Chocolate Mocha, Caramel Brulee Latte, Chestnut Praline Latte and Eggnog Latte.
For the third year in a row, Starbucks will be giving out free collectable red holiday cups to customers who order a handcrafted holiday beverage.
Starbucks Is Giving Away FREE Reusable Cups Nationwide Tomorrow Because Holiday Drinks Are Returning https://t.co/7XzmhonsEx

— Delish.com (@DelishDotCom) November 5, 2020
Photo Credit: IStock Photo
Source: DELISH