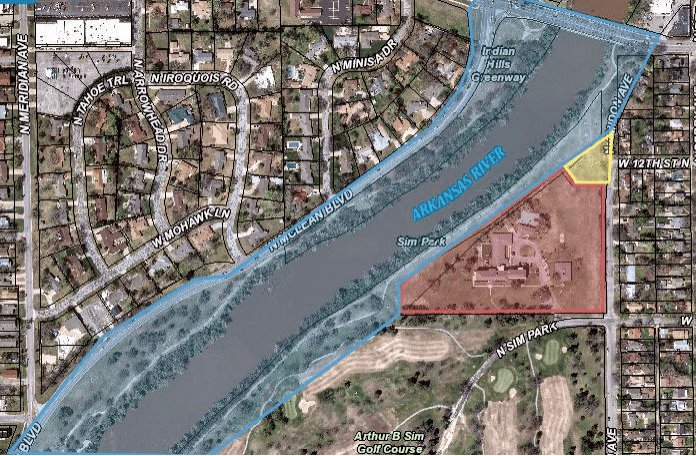 Wichita City Council members heard public comments Tuesday but did not take final action on a proposed housing project for the Riverside neighborhood.
Developers are planning to build 40 single-family homes on a property south of 13th and Amidon, on the east bank of the Arkansas River.  The project would include improvements for the riverbank and a pathway, along with new lighting and a trailhead near 13th Street.    The city is creating a Tax Increment Financing District that would use property tax revenues from the development to help with the cost of the $1.7 million project.
Some Riverside residents objected to the loss of greenspace and feel the project would increase traffic in the neighborhood.  Dustin Arbuckle said he would have no issue with riverbank improvements, "but the idea of putting 40 houses, cramming 40 houses onto this amount of space for me as a resident of the neighborhood is something that I'm highly concerned with."
Vice-mayor Cindy Claycomb said the builders attended neighborhood meetings and got feedback from Riverside residents about preventing over-development of the property. She said as a result the developers changed the project from duplexes and an apartment tower to a group of single-family homes.    She said the city park department will get input from the neighborhood on park amenities that will be included with the project.
A development agreement is still being negotiated and will be presented to the city council at a later time.   Council member Bryan Frye said there will be time for more comments and due diligence on the project.