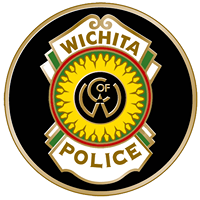 The Wichita Police Department officially launched a new team to focus on domestic violence cases.
The Domestic Intervention Violence Reduction Team has already been working for the past five weeks. In that time, team members made 60 arrests. This team's goal is to hold suspects accountable for their actions, while giving victims the help they need. When officers are called to a domestic violence situation, the suspect may have left, and the officers are unable to look for the person because of other calls. The DIVRT team is able to focus on finding suspects and follow up with victims as needed. Education will also be a focus, as the WPD works to prevent reoccurring instances of violence.
Three women and three men went through a rigorous selection process to become part of the DIVRT team. Funding comes from a Department of Justice grant that keeps the program running through 2023.
The Wichita Police Department is urging anyone in an abusive relationship to take advantage of the following resources.
Sedgwick County, 911;
 Harbor House Domestic Violence Shelter, 263-6000;
Wichita Family Crisis Center, 267-7233;
Wichita Area Sexual Assault Center, 263-3002;
StepStone, 265-1611; or
The National Domestic Violence Hotline at 1-800-799-7233
The Sedgwick County Sheriff's Office also has a list of resources available, along with a tool to let people find the custody status of a potential abuser.
Sedgwick County Domestic Violence Resources