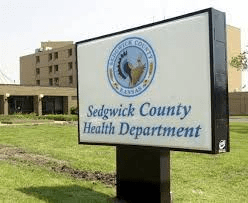 Sedgwick County's mobile COVID-19 testing lab will be running in Haysville and Derby next week.
These sites offer a chance to get free walkup tests for COVID-19, regardless of symptoms. You can get tested at the following times and locations.
Monday, November 23 from 8:30 a.m. to 11:30 a.m. at Haysville Community Center, 130 E. 2nd St. S, Haysville
Tuesday, November 24 from 8:30 a.m. to 11:30 a.m. at Derby Madison Park Pavilion, 512 E. Madison Ave, Derby
If neither of those options work for you, you can still make an appointment for the drive-thru testing site in east Wichita, at 620 North Edgemoor. This site will be running next week, but will not be operating on Thanksgiving. To make an appointment to get tested, you now call 660-1022. Appointments can be made for the following times.
Monday, Wednesday, Friday – 9 a.m. to noon and 2 to 5 p.m.
Tuesday and Thursday – 9 a.m. to noon and 2 to 7 p.m.
The drive-through sampling site will be closed for Thanksgiving November 26 and 27 but sampling will be available Saturday, November 28 from 9 a.m. to noon and 1 to 3 p.m.
Typically, you can get a same day appointment if you are able to get in touch with someone before noon.  Testing at the drive-thru site is available regardless of symptoms, though priority is given to people with symptoms. Health care workers, first responders, and public employees are given priority for asymptomatic testing. Results should be available within four to six days.