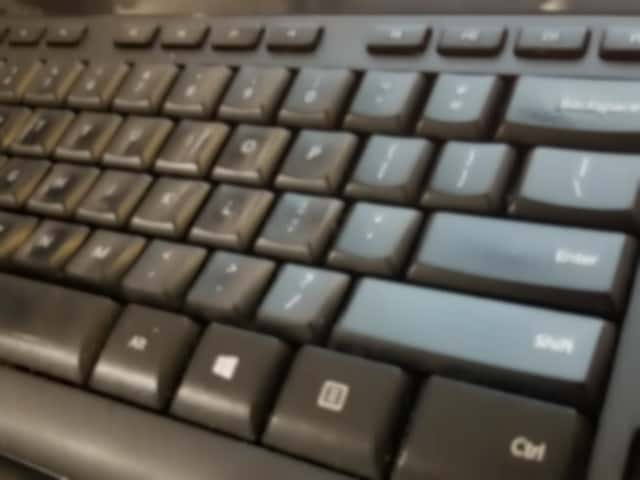 The WPD is asking everyone to be extra vigilant while shopping for the holidays.
As the shopping season picks up, so does scamming activity. Police are warning of "Secret Shopper" scams, scams involving a drawing that you may or may not have entered, suspicious calls or emails from an unexpected person, and many others. The WPD is making the following suggestions:
Don't buy from an unfamiliar company;
Always ask for, and wait until you receive, written material about any offer or charity;
Always take your time in making a decision and consult with a trusted person;
Don't forget the power to hang up the phone when a stranger calls trying to sell you something you don't want; and
Don't forget if it seems too good to be true, then it probably is.
"WPD wants everyone to have a happy and safe holiday season," WPD Captain Clay Germany said. "Please be mindful of scams that often take place during the busy shopping times, and check on loved ones who may be more vulnerable to scammers."
When shopping online, the Better Business Bureau suggests the following:
Ensure the website address begins with https:// and check the address bar for a not secure message. A trustworthy online seller will have a secure domain, keeping your information safe from hackers. Many websites will also have security certification logos visible on their page. Always click them to ensure they open an attached security policy because many scam sites will simply display these logos without an option to click through to a policy.
Check the age of the website's domain. Use a website like whois.domaintools.com/ to check whether a website was established recently. Because crises like the coronavirus provide new avenues for scammers to take advantage of the public. They will often establish new websites that match current events.
Check for an about page and a contact us section. Scammers are creative, but they don't often take the time to fabricate a full brand history like you would find on a company's about us page. They may fabricate contact information, but BBB recommends ensuring the phone numbers and email addresses are both legitimate and responsive.
Research a business at BBB.org. Whatever the website offers, verify its legitimacy before you make a purchase or provide your personal information.
Always pay by credit card. When purchasing any product or service through a website, always use a credit card as your payment method. If you pay by credit card online, your transaction will be protected by the Fair Credit Billing Act. If the product arrives defective or doesn't arrive at all, you can dispute the charge on your credit card and temporarily withhold payment while the creditor investigates them.
Don't click on pop-up ads. Clicking on pop-ups that often appear while shopping online is never a good idea. Close them by carefully clicking on the "X" icon, usually in the upper right corner of the title bar—not anywhere inside the actual window of the ad. If you are interested in the offer that popped up, go to the company's website that is selling the product and check it out there.