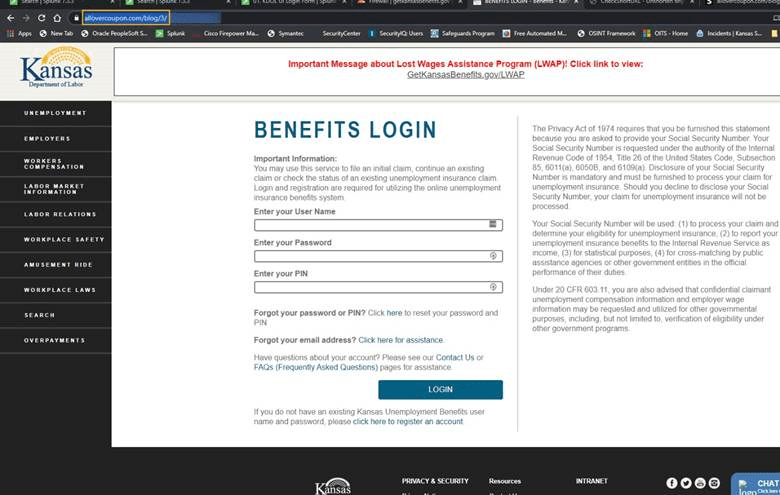 The Kansas Department of Labor says a fake "Get Kansas Benefits" website has been discovered.
The department released a screen shot of the fake page with most of the URL blocked out.  They are urging people who see the partial URL shown in the image to avoid clicking on any links.
The only legitimate websites for filing unemployment claims are:
·        Unemployment Benefit Site: www.GetKansasBenefits.gov
·        PUA Benefit Site: www.PUA.GetKansasBenefits.gov
The department said it is working with law enforcement agencies, including the FBI, Secret Service, the U.S. Department of Labor Office of Inspector General and the U.S. Attorney's Office to track down the people responsible for the fake website.
Kansas has reported an increase in identity theft with unemployment claims.    Fraud can be reported to the web site www.ReportFraud.ks.gov