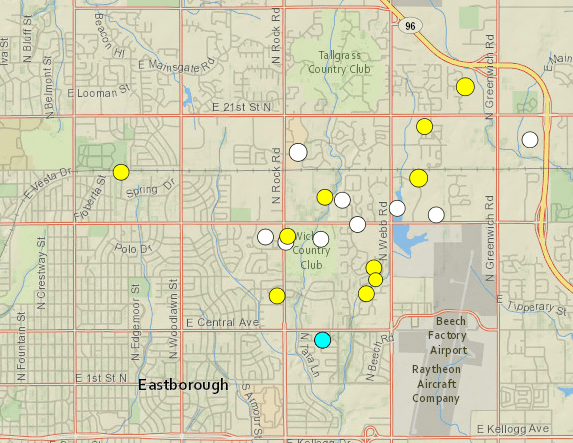 A small earthquake was recorded in northeast Wichita overnight.
The 1.9 quake was measured close to 13th and Webb, around 2:03 Thursday morning. Several small quakes have been recorded in the same general area over the past year. The most recent was also a 1.9, that was recorded on April 25. The strongest quakes in the area were measured at 3.5, with two instances being recorded on March 14.
Despite the high number of quakes in the area, they have all been fairly weak, with no reports of damage.