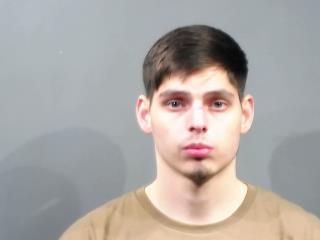 A Wichita man who was arrested in San Diego this week has been charged in connection with a fatal crash in 2020.
26-year-old Gabriel Ortiz was taken into custody at the San Diego County jail under a warrant that had been issued.  Ortiz was returned to Wichita and he was formally charged in Sedgwick County with reckless second degree murder, or in the alternative, involuntary manslaughter.   Charges can be filed under alternative theories, and a defendant could be convicted on each alternative, but he can only be sentenced on one of the two.
Bond was set at $200,000 and Ortiz was scheduled for another court appearance on February 7th.
Ortiz was charged in a September 5th, 2020 crash that happened in the 5600 block of West MacArthur.  An SUV crossed the center line and hit a van head-on.   A passenger in the van, 55-year-old Sonia Lopez of Wichita, died of injuries from the crash.   The driver of the van and two passengers from the SUV were hospitalized with serious injuries.