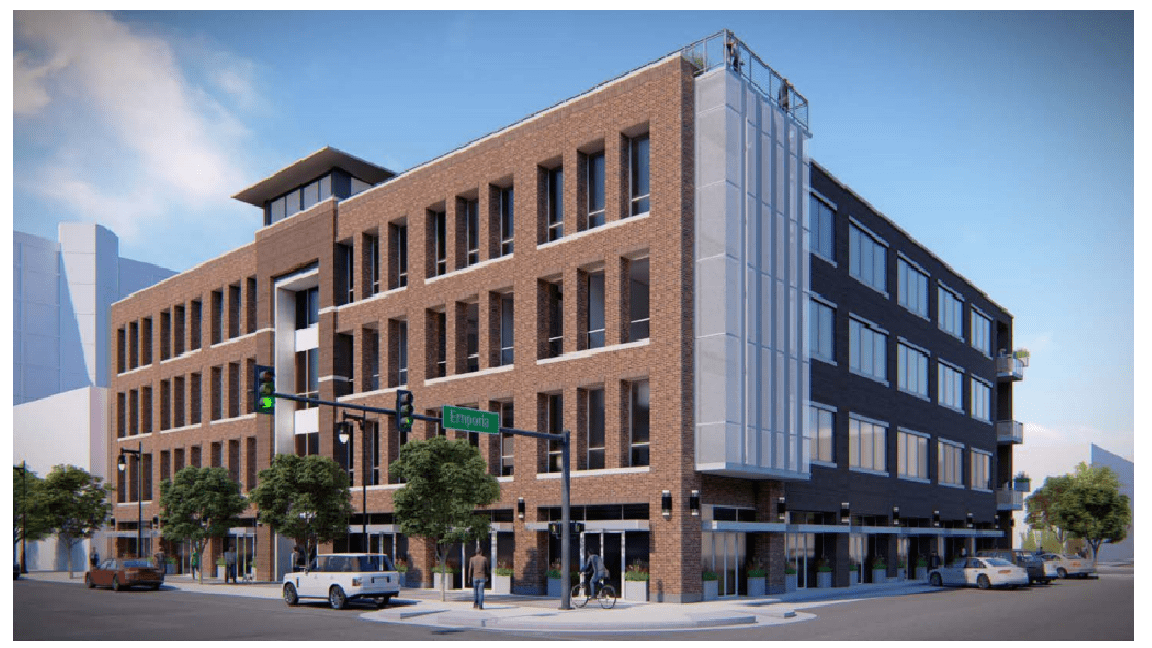 The Wichita city council has scheduled a public hearing next month on a proposed development project for a new downtown office building.
A developer plans to build a four-story, 70,000 square-foot office building on the corner of Douglas and Emporia.  The existing building on the northwest corner of the intersection formerly housed the Mead's Corner coffee shop, which closed earlier this year.
The building is expected to have around 10,000 to 15,000 square feet of retail space on the ground floor, and there will be three floors of office space.   The developer is asking the city to create a Community Improvement District that would allow for a special sales tax of two percent to help with the costs of the project.  The district would provide a total of $2.2 million over 22 years.  The total project cost will be $20 million.    A petition signed by 92 percent of the property owners in the district has been submitted to the city for the creation of the CID.
The city council accepted the petition and scheduled a public hearing for its December 4th meeting.