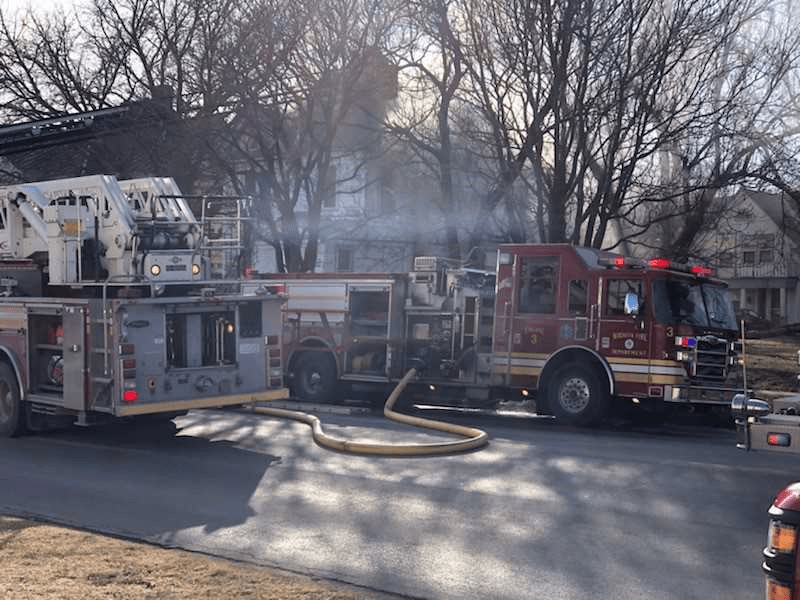 Flames were seen on the first and second floors of a north Wichita home when firefighters were called to a location near 10th and Broadway Friday afternoon.
The fire broke out around 3:30 p.m. in the 1100 block of North Broadway.   Wichita fire marshal Stuart Bevis said there were a lot of items stored inside the home.
No injuries were reported and the cause of the fire is under investigation.